NEWS
HIGHLIGHTS
IT'S CELEBRATION TIME! 
COME OUT TO OUR ANNUAL CLOSING CEREMONY AS WE SHOWCASE OUR OUTSTANDING YOUTH PEACE OLYMPIANS!
2017 OPENING CEREMONY
(feat. AV Mitchell)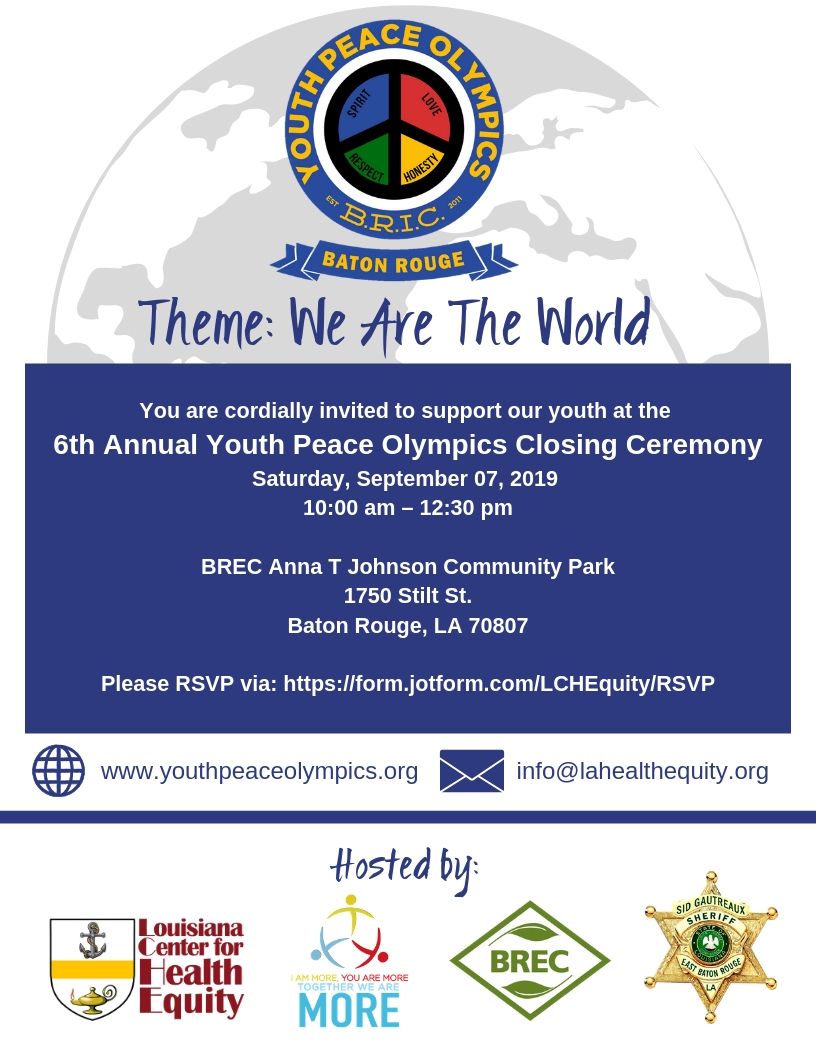 YPO GOES GOLFING
(Field Trip)
2016 Closing Ceremony Highlight Reel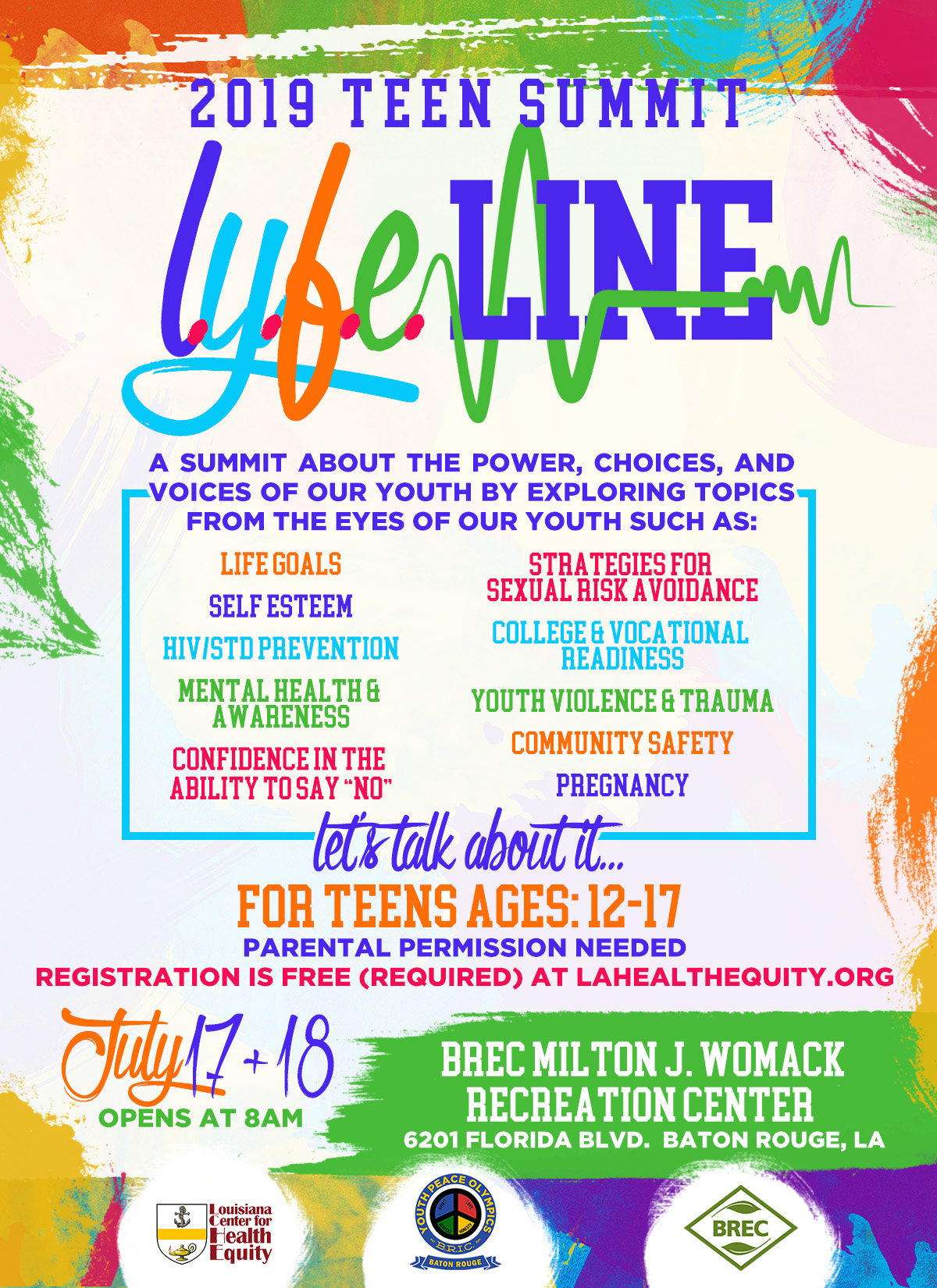 CHEERS TO AN ABSOLUTELY AMAZING L.Y.F.E.LINE SUMMIT! 
The first annual, LYFE Line Teen Summit was held on July 17 and 18 for youth ages 12 to 17.  Throughout the summit, youth engaged in workshops centered on exploring topics concerning pressing issues such as community safety and police accountability, youth violence & trauma, mental & health wellness, college & vocational readiness, and so much more. In between the workshops, teens experienced fun activities and games provided by BREC on the Geaux including: Curry with the Shot, Pass the Hula, a Relay Race Obstacle Course, Hula Dance and so much more. Students also explored a number of advocacy topics during their town hall event and had a chance to put those ideas into action during a simulated counsel meeting. We are grateful to everyone who played a role in this exciting endeavor. Stay tuned for more! #LYFELine2019
NEW! YOUTH PEACE OLYMPICS LAUNCHES 5-YEAR COMMEMORATIVE VIDEO
It's been 5 amazing years since YPO's launch and we couldn't be more excited! So far we've impacted the lives of over 250 Baton Rouge youth, and we're looking forward to making 2019 our best year yet. Click the video to catch a glimpse of what we've been up to.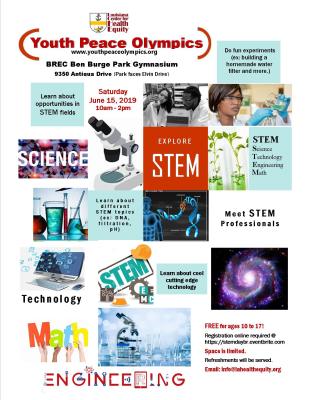 THANK YOU FOR AN ABSOLUTELY AMAZING STEM DAY 2019!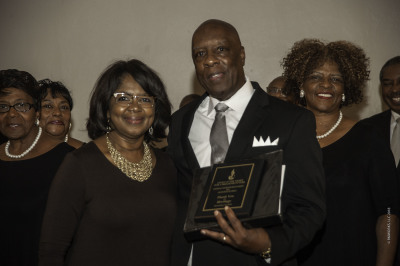 This year LCHE kicked off it's annual YPO fundraising efforts with the 'Light Up The Night" Gala, which was held on Sunday, November 18, 2018. The event featured a silent auction, live entertainment, and much more. This year LCHE's goal is to raise $25,000 for the 2019 Youth Peace Olympics, a life-changing program. Any contribution, whether large or small, helps to reach that goal.  Campaign efforts will extend until YPO's 2019 kickoff in April. Click ​​​​​​​​​​​​​​​​
here
to view WBRZ's coverage. 
STEM Day was held on Saturday, June 15, 2019 at Ben Burge Park Gymnasium from 10 a.m. to 2 p.m. The event featured interactive demonstrations from several local companies/organizations in various STEM fields. ​​​​​​​​​It was well attended and engaging for individuals of all ages. Thank you to all of the people who worked to make this year's STEM Day a success. We could not have done it without you.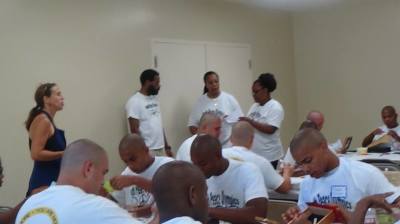 MONTHLY SESSIONS AND FIELD TRIPS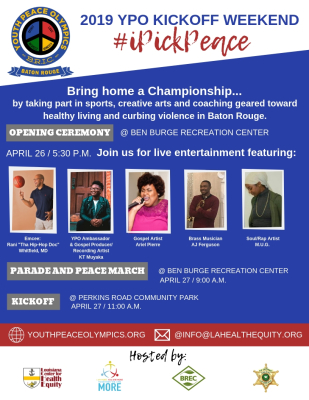 THANK YOU FOR A SUCCESSFUL YPO KICKOFF WEEKEND!
YPO sessions include engaging workshops, arts and crafts, music, outdoor activities and more! It's the perfect place to meet new friends, have fun, and gain valuable skills at the same time. Every year YPO participants go on several cultural enrichment field trips. Past trips included college tours, museum visits, sightseeing, and more. ​​​​​​​​​​​​​​​​​​​​​​​​ ​
Our 6th Annual Kickoff Weekend on April 26-27, 2019 was a HUGE success thanks to the support of our community partners and volunteers. Words can't express our appreciation for your commitment to our youth. We would also like to extend a special thanks to all of our entertainers, speakers, and parade participants. We hope that you will continue to stay engaged as we make this summer the best year yet!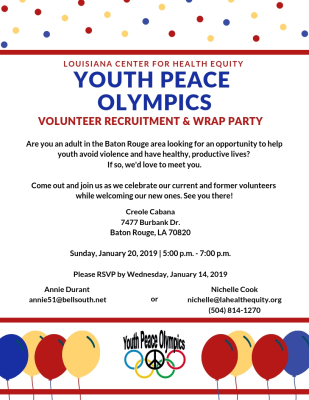 THANK YOU FOR AN AMAZING TURNOUT AT OUR VOLUNTEER RECRUITMENT AND AWARD CELEBRATION